Forte Dei Marmi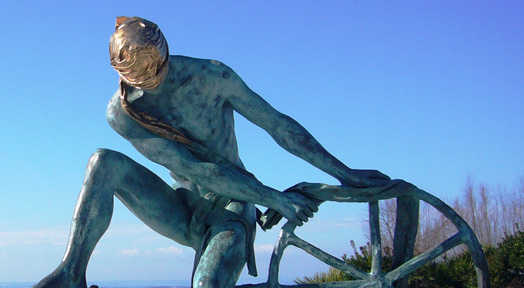 Among the most popular seaside resort of the Tyrrhenian Sea. Forte dei Marmi is clustered around a pier implanted in the sixteenth century to the load of the Apuan marbles and protected, since 1788, a fort built by Leopold I, visible in the center of the piazza Garibaldi. Nobles of half of Europe, diplomats, businessmen and captains of industry, artists and celebrities have built villas hidden and protected by the green of the pine forest, choosing its fine sands to spend their holidays and rest.
Become over the last hundred years and popular tourist destination known throughout the world, has been able to transform a part of the original environment in beautiful gardens, orchards and meadows with villas set in lush green, preserving intact the relationship with nature that imposes itself forcefully on 'man I resize the presence and often careless or prevaricating.
From Forte dei Marmi guests can rediscover architectural history and culture, charming villages nestled in the numerous valleys or perched on the hills, enjoy the charm of the ancient pastures of the Alps. From A to V Mountaineering Sailing for sports, Versilia, offers a wide, almost full opportunity to exercise their favorite sport. The Apuan Alps trails allow hikers to perform in all seasons of the year and of all the difficulties. The sea can be harnessed by sailors in each category, as well as the Lake Massaciuccoli.